Contact Us
Pine Township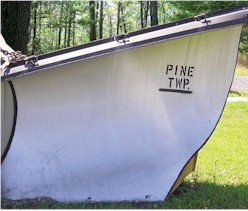 925 Oregon Hill Road
Morris, PA 16938
PH: (570) 353-2263 FX: (570) 353-6813
E-mail This email address is being protected from spambots. You need JavaScript enabled to view it.
Office Hours: By appointment

Meeting Times:
Meetings are held at the Township building at 925 Oregon Hill Road at 7:00 p.m. on the 2nd Thursday of every month; Public comment and participation is always welcomed.
Township Secretary hours are 9:00-1:00 Wednesdays.
Trash Collection hours are 4:00- 6:00 Wednesdays and 1:00-3:00 Sundays. Winter Trash Collection begins the 1st of December until the 1st of March with Trash Collection only on Sundays from 1:00-4:00.